B1 Smarthome through its parent company, Roston Security, is an authorized integrator of Vesta F1 security products. Our parent company's extensive partnerships have enabled us to offer commercial, retail and domestic clients a fully professional automated security solution. The Vesta F1 panel can be directly connected to the Almond 3S Hub for additional internet services, monitoring and control through your smartphone or tablet.
With Vesta F1 products and B1 Smarthome services you get:
Compliance with Australian standards
Australian Vesta portal server for system management
Australian technical support
Vesta AU app (including updates)
Off-site central monitoring services and/or smartphone alert push messages
Integrated Zigbee Automation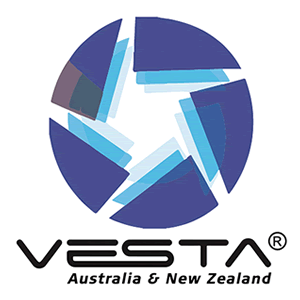 F1 Features
Vesta's F1 security alarm systems are a powerful generation of control panels and devices delivering unprecedented radio frequency (RF) communication range of 2 kilometers and an impressive array of premium features. A major breakthrough in Vesta's RF wireless technology has both massively extended the F1 systems' communication range and bolstered the systems' reliability. An optimum combination of record-breaking RF range, relentless reliability, and remarkable battery lifetime, the F1-generation systems are ingeniously designed to revolutionize the way you experience security.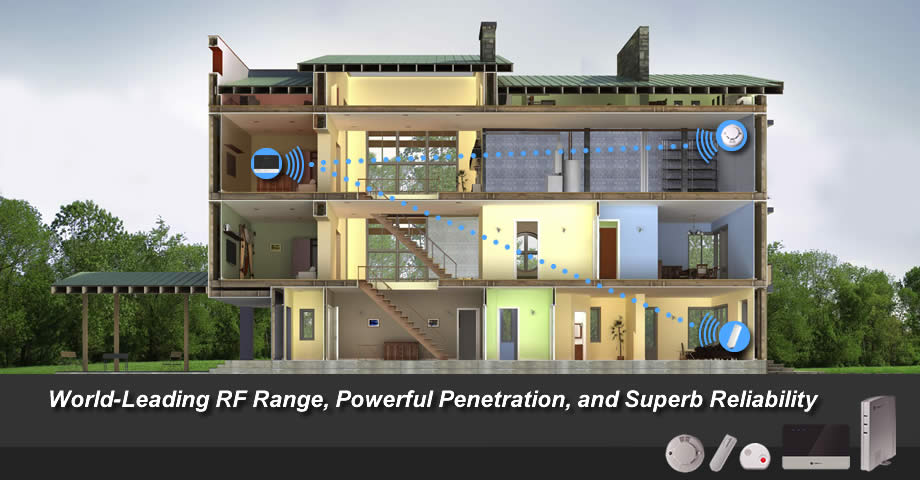 Groundbreaking 2-Km Communication Range
Optimized bandwidth allocation creates RF range of 2 km/1.5 miles.
Consummate antenna design and maximized receiver sensitivity ensure precise transmission and reception of signals.
Extensive RF range gives the installer immense flexibility and advantages to deploy F1 panels and devices on large or complicated premises.
*The F1 systems' RF communication range is 2 km/1.5 miles at 2 m/6.6 ft.
Uncompromising Reliability and Security
Unique ATAE technology guarantees the reliability of system communication by enhancing frequency stability.
Innovative treatment alleviates temperature and aging effects on RF devices to eliminate frequency shifts and missed signals.
"Attack Shield" encryption protocol protects signal transmission and pre-empties attempts to decipher or steal messages.
Total Control from the Monitoring Center and the User
Vesta's Home Portal Server enables the monitoring center to remotely manage, program, maintain, and upgrade the F1 control panels and all peripherals.
The user can remotely control and monitor home from his smartphone or tablet via the Vesta Home App.
Available Frequencies
The 433 frequency is used for Vesta F1 Systems and Field Devices in Australia.
Other frequencies can be adopted upon request.
Speedy Response and Longer Battery Life
Efficient signal transmission allows battery life to last longer and reduces maintenance costs.
The above information is owned by Vesta and is used for promotional purposes only. Information is current at the time of posting/hosting.