The Almond 3S Smart Router Hub has been upgraded and re-engineered from the global version of the Almond 3 Intelligent Router Hub. This re-engineering has developed the product in meeting the Australian Standards for Electronic Security, including off-site back to base monitoring. The Almond 3S Hub communicates with its field automation and security devices using the secure encrypted Zigbee HA 1.2, Protocol. It performs all diagnostics and monitoring of these devices while maintaining sophisticated standalone internet wireless router functionality.
The Almond 3S can connect field devices from many different platforms including lighting, climate control, alarms, cameras and more. It will allow you to control them through your smartphone or tablet... and even via voice through Amazon's Alexa products.
The unit has a built-in battery and 4G SIM card backup. The 4G backup keeps your devices connected to the internet even when wired internet services or even power is disrupted.
With its advanced cyber security technology, your network will be safe from viruses, malware and other unwanted intrusions.
An Almond 3S Hub will reveal to you 'The Internet of Things' (IOT) and become an important step to greater productivity and improved quality of life.
You'll be amazed at the convenience by having all your devices connected to the Almond 3S Intelligent Gateway Hub. You will be able to check on situations and alter, restrict internet access to children... all from a remote location, using your smartphone, tablet and PC!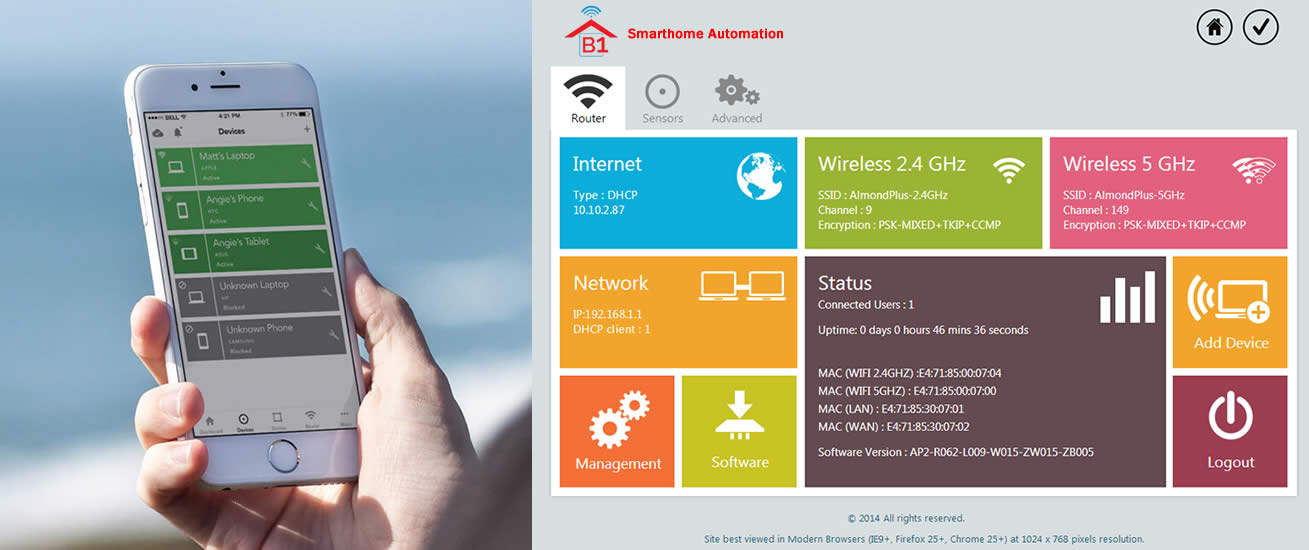 The above information is owned by Climax Vesta and is used for promotional purposes only. Information is current at the time of posting/hosting.